We are so excited to be in Year 3/4!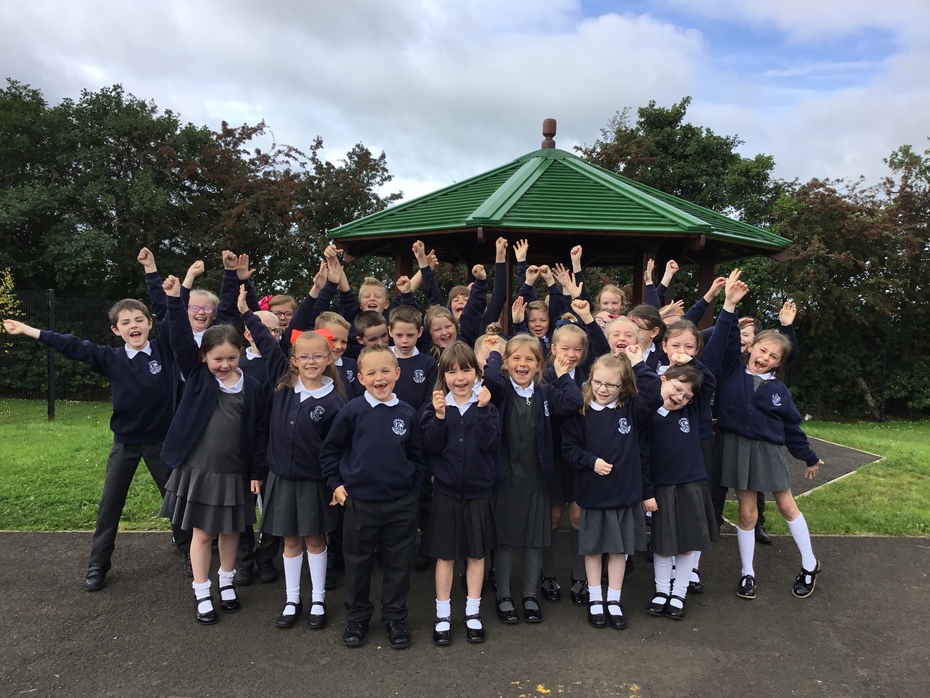 This year we will be learning about lots of exciting topics which include Fire, Weather, teeth, Myths and Legends and Animals Around the World.
We wish it could be Pyjama Day every day!
We made a delicious smoothie on a smoothie bike. We had to pedal really hard to make the smoothie maker work. We had so much fun!
Our current topic is Myths & Legends. So far we have learned about The Battle of Troy and the Loch Ness Monster. As part of our learning we have explored food from Greece and Scotland. We enjoyed the Greek Moussaka, Feta cheese, Greek yogurt and fruit. We weren't so keen on the olives though.
When exploring Scottish food, we tried haggis (which was a big hit with most of us), potatoes and turnip, oatcakes, shortbread and iron bru.
We loved these taster activities and we were very brave about trying new things!
Our class has been exploring Dance in PE. This week we create some dance moves to the 'Pirates of the Caribbean' theme tune. Check out our fantastic moves.
Today some children went outside with Mrs McLaughlin and planted some flowers in our class planter in the courtyard. They did a great job! Well done!
So today Miss Overend had three visitors in class. They were Danyl and Aya-sky's elves named Twinkle, Elfie and Cheeky. Needless to say, they got up to lots of mischief during break and lunch when they had the classroom all to themselves. Cheeky ate Aya-Sky's break, Twinkle peeked into Miss Overend's presents and Elfie played on the laptop. In fact, Elfie Hd typed in a website address that allowed us to explore the North Pole. At lunchtime the three elves worked together to create a (rather messy) glitter picture to show us how much they love Christmas.
We did a full "workout" in PE to help raise money for the NSPCC.
We created firework pictures using chalk pastels on black card. Miss Overend displayed our beautiful pictures in the classroom for everyone to see.
We enjoyed using iPads to explore different London landmarks that we have been learning about through our topic work. Some of us even explored the inside of St Paul's Cathedral.
As part of our weather topic, we completed an experiment to explore how clouds moved. We had to draw and cut out paper clouds and race them using only our breath to move them. It was great fun! We have learned loads about the different types of clouds we see in the sky and what they can tell us about the weather.
We dressed up really brightly for Ditch the Dark Day! Look at our lovely outfits!
We have been learning about the story of Arthur and the sword and it made us think about what it would be like to be king or queen of our country. We decided to make crowns to help inspire us! Don't they look great?