This year in Mr Moore's Year 5/6 class, children will be working on their subjects of Literacy, Numeracy and The World Around Us through the following topics:
The Victorians and On the Move
The Solar System
Titanic and The Rainforest
Check back soon to see how we are getting on!
We have been building our own Mars space landers using protective materials like bubble wrap, cotton wool and marshmallows. The objective was to use these materials in the hope that they would protect the egg inside, so that their mission was a success! Here we have a happy Bonnie and Cameron who can say 'MISSION COMPLETE!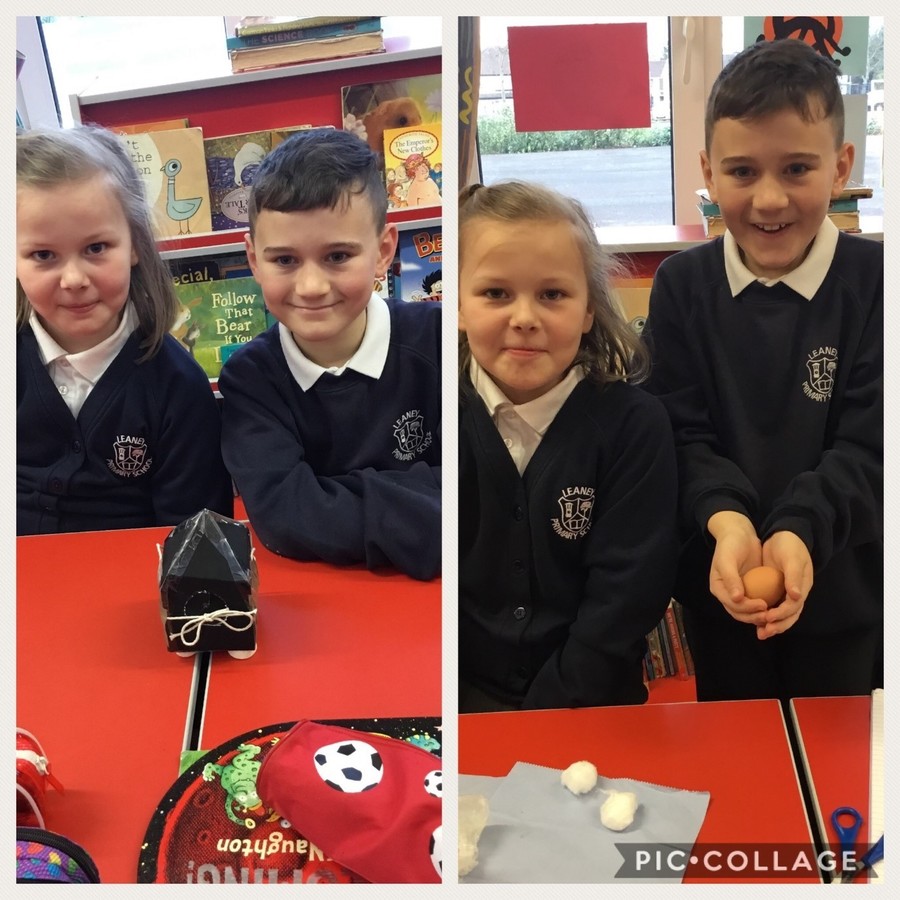 Children in Year 5/6 have been enjoying putting their own twist on stained-glass window designs. They have made them very bright and colourful and all are very unique. We are sure that The Victorians would have been impressed by these too!
Lilymae and Denver with their finished 'Swallow in flight' art piece. They wrapped their cardboard design from last week gently in foil and covered it in black paint to give it its striking effect. Well done Year 5/6!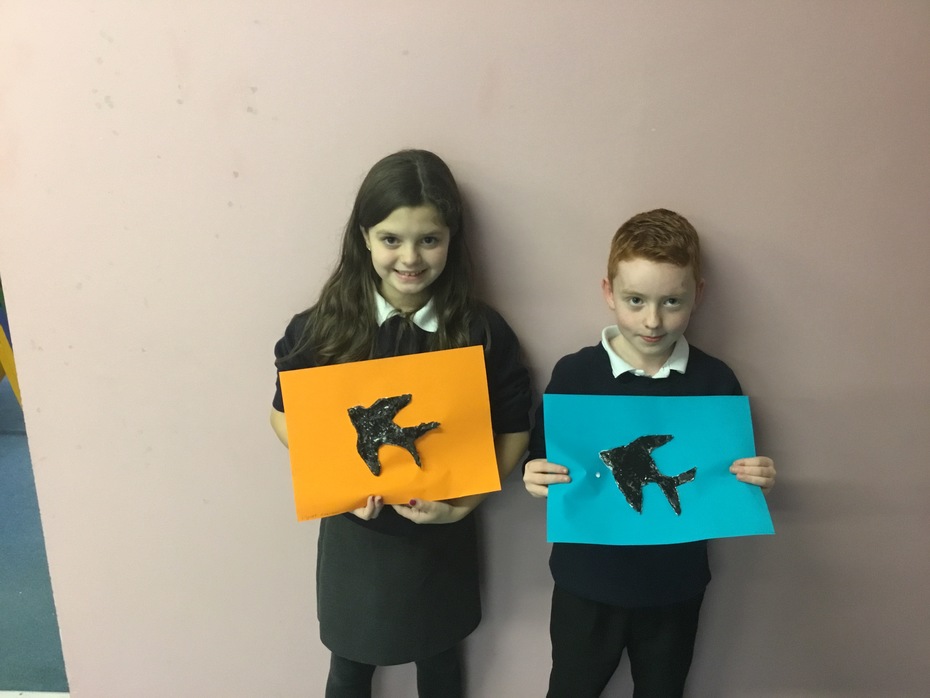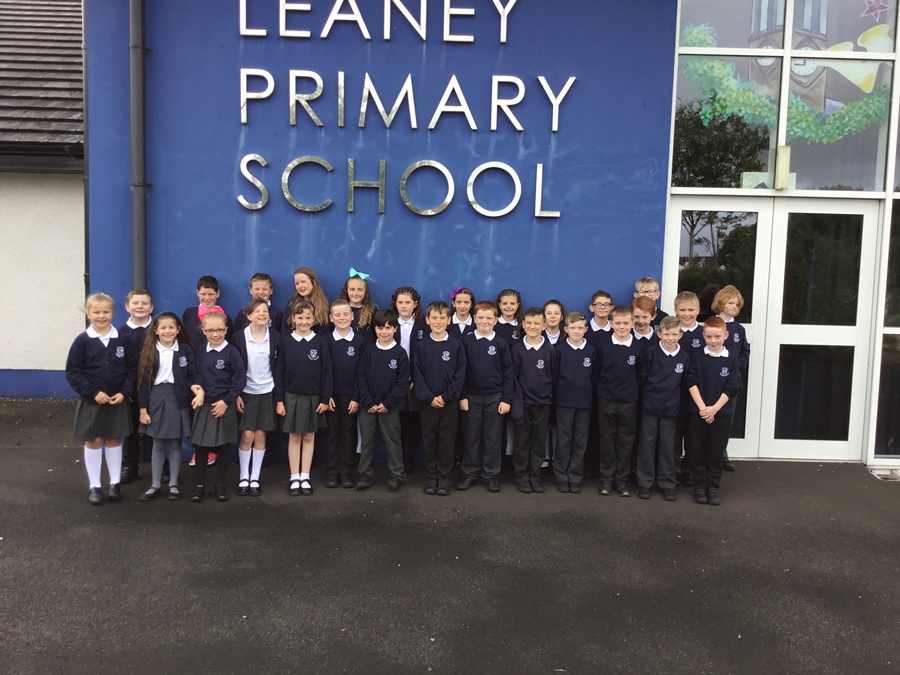 Year 5/6 are coming to the end of their Titanic topic, and they worked in groups to build ships out of plasticine. All of the five groups managed to create a successful floating 'ship', but special mention to the group of James, Conor Mc, Denver, Megan, Sophie and Amy who carried the most weight in their ships before it started to sink - a whole 66grams! Well done boys' and girls'.']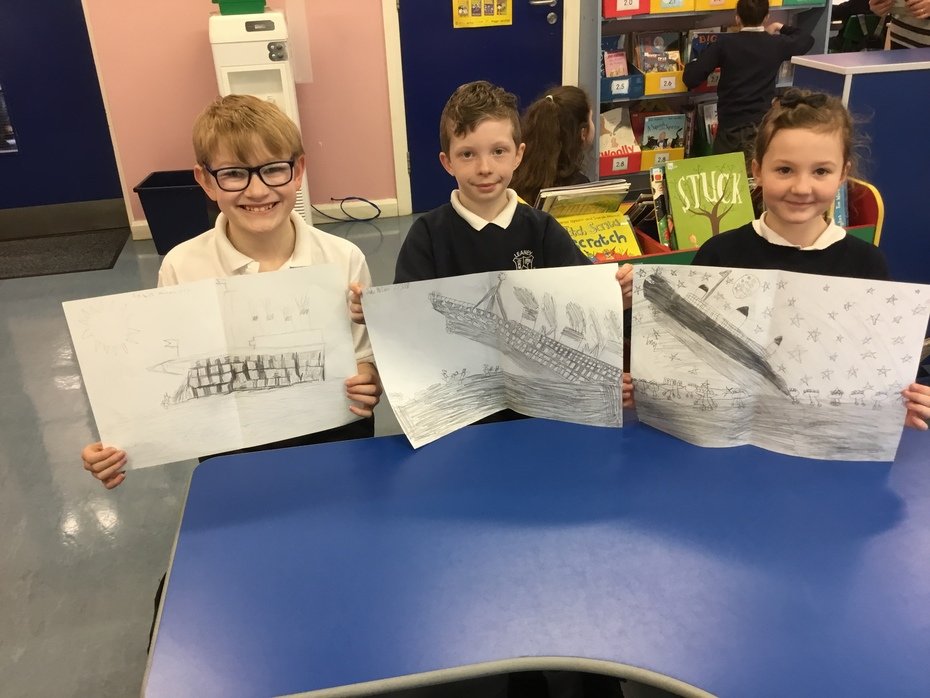 Year 5/6 have moved on to their Titanic topic. So far they have learned where it was built, what happened on the tragic night of the 14th April 1912, and how passengers could spend their time on board the magnificent ship.
Here, Lewis, Jake and Jessie present their art work of the stricken Titanic just before it sank. Their focus was shading using pencils only. Stay tuned for more!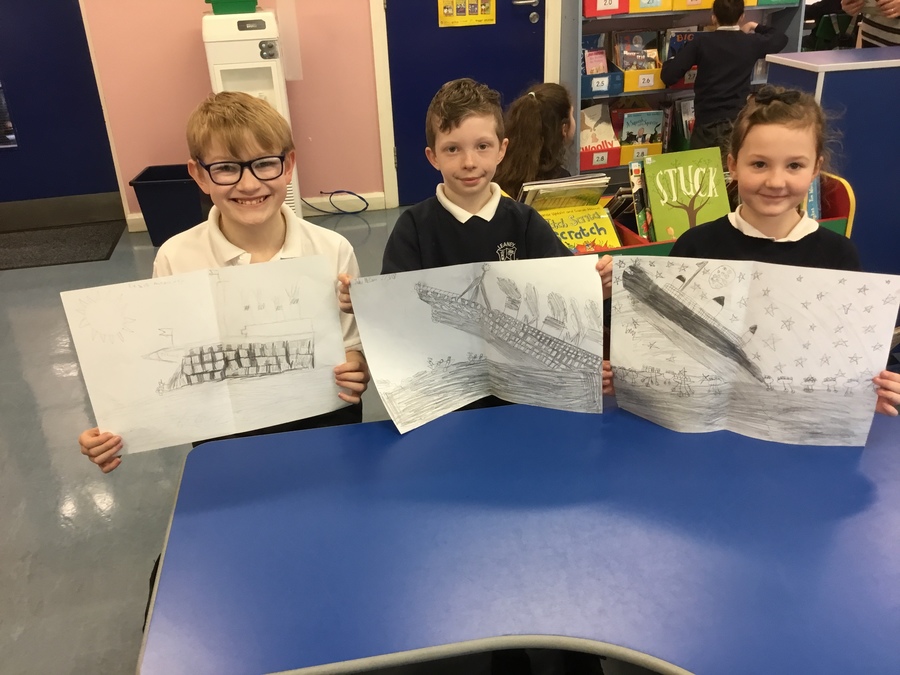 Year5/6 are now studying their new Space topic. Children have been working in pairs and deciding upon the most and least important things that have been created whilst in space. It's safe to say that all the groups thought that water purifiers were vitally essential! Stay tuned for more on our exciting new topic.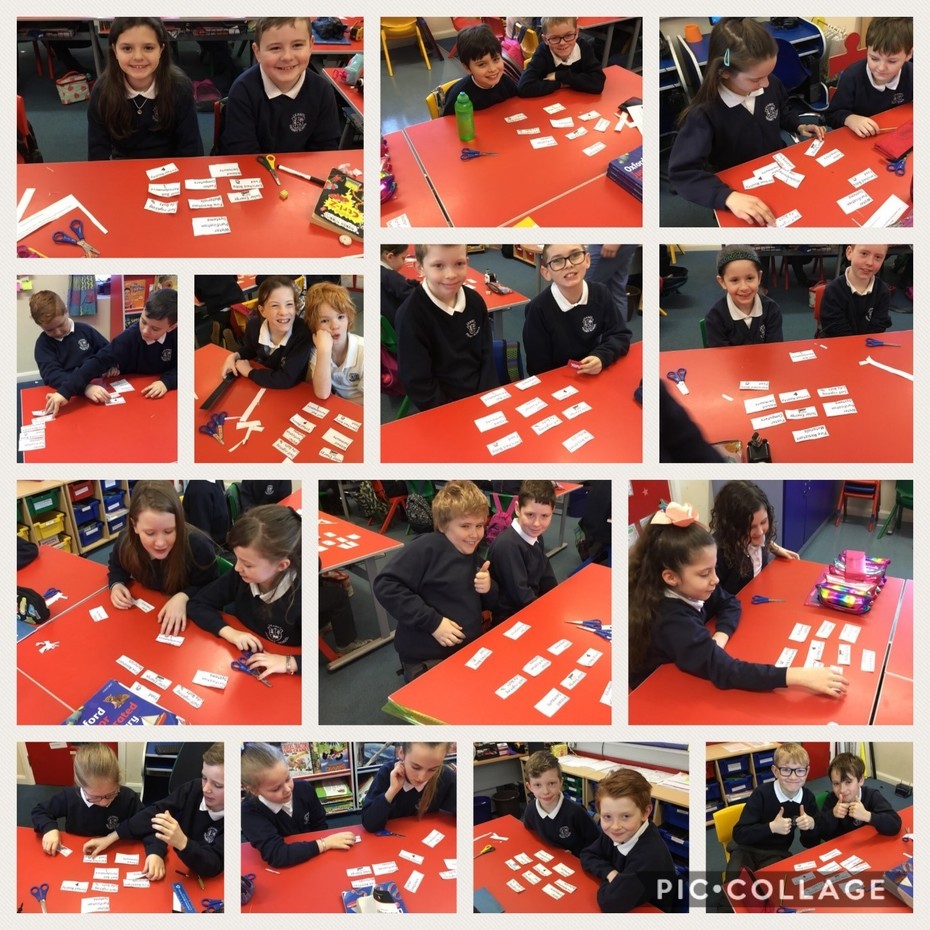 Children in Year 5/6 are now studying their 'On the Move' topic. Year 5/6 will be learning about everyday forces such as friction and gravity and also how animals and humans move and migrate. Here, Ben, Thomas and Amy show us step 1 of their swallow in flight art work. Stay tuned to see how they progress!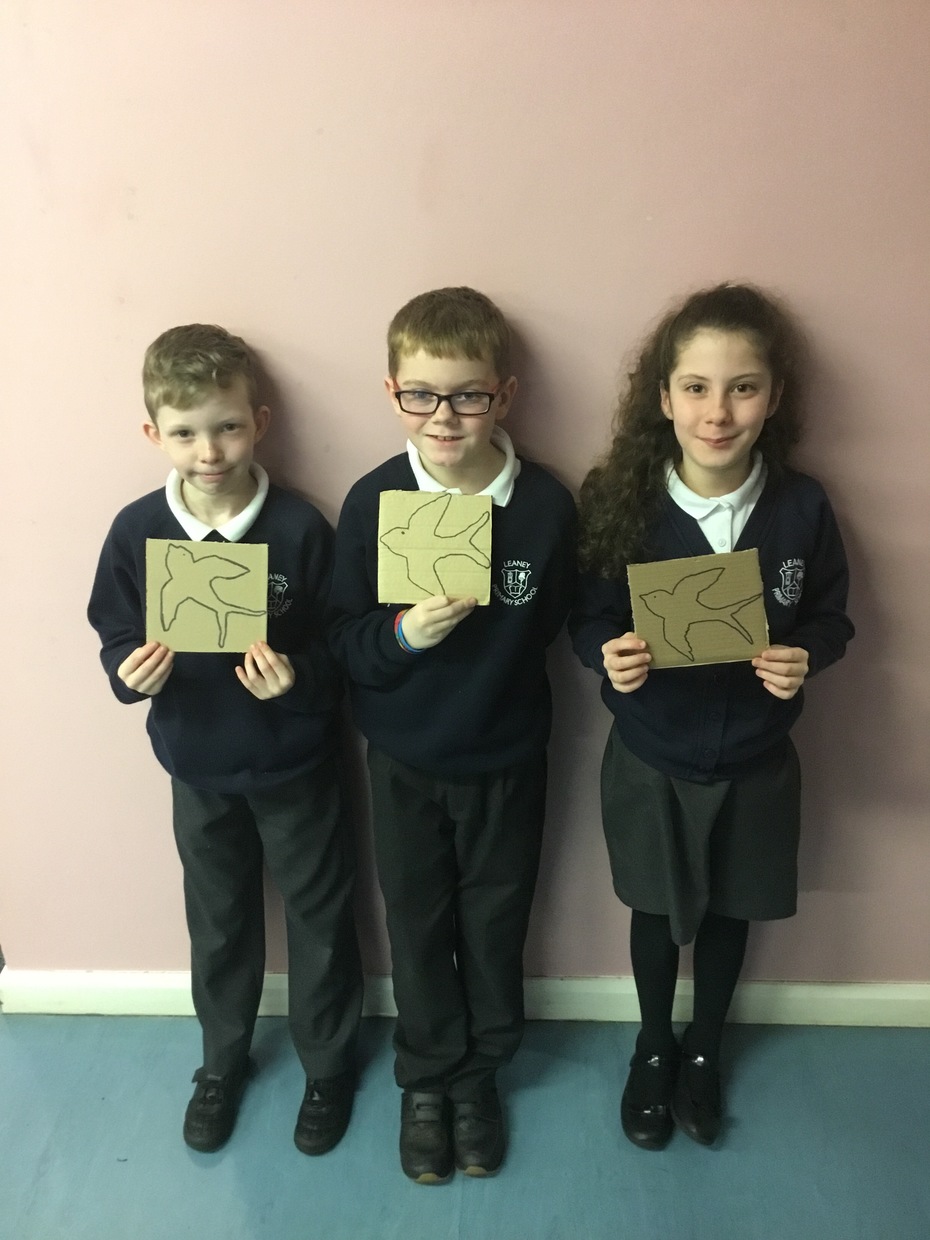 We have been learning about the work of Isambard Kingdom Brunel. Isambard was an inventor during the Victorian Era and helped to create many bridges. Year 5/6's task was to create a sturdy, strong bridge made only of paper. Here are the results. We think Mr Brunel would've been quaking in his boots!