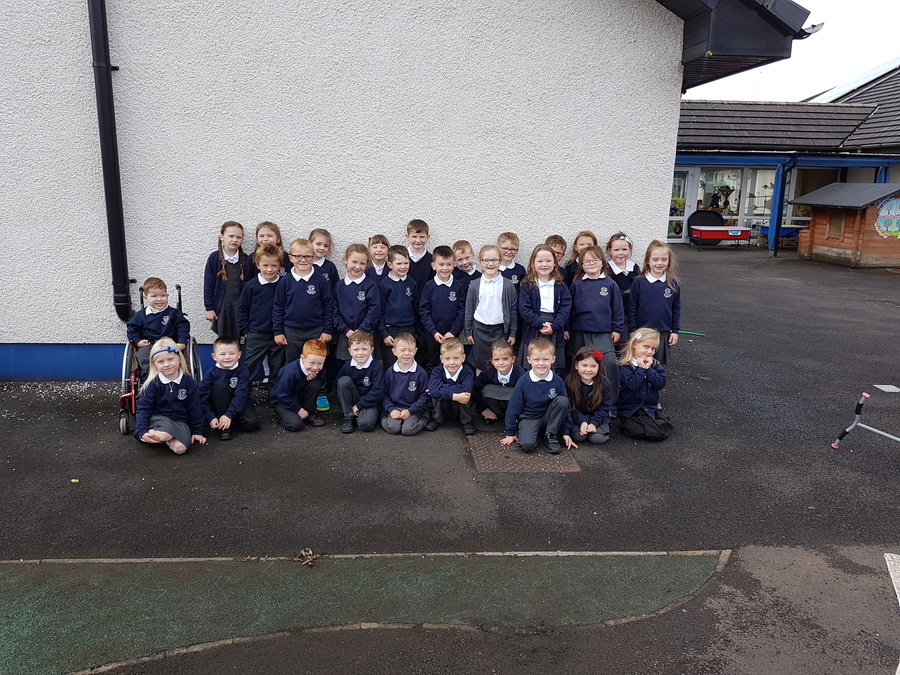 Welcome to our Year 2 page. We are going to be doing lots of fun and interesting work this year. Castles, Pirates, People who help us, Winter Wonderland and the Farm are our topics this year. Please come back to see what we are getting up to.

What a great topic we have just finished! We looked at different types of castles and the best locations to build them. The children researched the different ways in which castles were defended from enemy attacks. Take a look at our wonderful artwork.
We made shields using tissue paper and tin foil.
On the farm
Our super topic this term is all about the farm. We will be looking at the animals, machines, crops and the farmer. The children completed a planning board and have asked lots of interesting questions about this topic. Keep an eye on our page to see what we get up to.
We had lots of fun doing our Christmas play.
Look at us all dressed up.
Our Santa letters
We wanted to thank Santa for last years presents and ask for some new ones this year. Take a look at our letters -
Fire fighter investigation.
We decided to help fire fighters out by checking which container would be best to put out a fire if we had no hose. We had to choose a container and fill it with water. Then we climbed over an obstacle course and emptied the water into another basin at the opposite end.
We wanted to investigate which material is best for making swords. We used straws, cardboard, newspaper and tin foil. Look how we got on.
Making bread
We wanted to know why farmers grow different crops. We found out that grain is turned into flour at a mill then a bakery uses the flour to make bread. We then decided to make some bread ourselves.

Santa sent a message to our class asking if we could help him out. He was having problems getting his reindeer and sleigh off the runaway at the North Pole as it was very icy. He wanted us to find out how to melt the ice quickly. As you can see, salt melts ice very quickly where as flour does not. Here was our investigation -
Mad hair day
Look at our wonderful hair styles and fancy dress costumes!
Our trip to the fire station.
As we are learning about People who help us, we went to our local fire station to see how things are done. We got to try on the different equipment, check out the fire engine and put out some imaginary fires. It was great!
Autumn - Making apple crumble.
Apples are really tasty and because they are harvested at autumn time we decided to make something really tasty. We ate all of it so Mr Rankin didn't get any.