Welcome to Year 2 & 3! Our teachers in Year 2 are Mrs Ewing and Miss Sittlington. Mrs Ewing will be teaching on Monday, Tuesday and Wednesday, and Miss Sittlington will be teaching on Thursday and Friday. In Year 2/3 Mr Moore will teach on Monday and Tuesday with Miss Campbell teaching on Wednesday, Thursday and Friday. In Year 3 our teacher is Miss Overend.
.Parents, we hope you find the following information helpful in answering any questions you may have as your child enters the new school year.
Year 2 children will continue to go home each day at 2pm. In year 3 children will go home at 3pm on Mondays and Tuesdays. On Wednesdays, Thursdays and Fridays their home time will be at 2pm.

All items of clothing and PE shoes should be clearly labelled with your child's name.

In Years 2 & 3 children only require a change of shoes for PE lessons. Your child should keep these in school in a clearly labelled bag.

If your child wishes to take toast (10p) or pancakes (15p) for break, please try to send the correct money for the week on a Monday morning.

School dinners are £2:60

Finally, please ensure that your child brings a bottle of water to school each day as learning is thirsty work. Cups are not advisable to prevent spillages and juice is only allowed at break and lunch.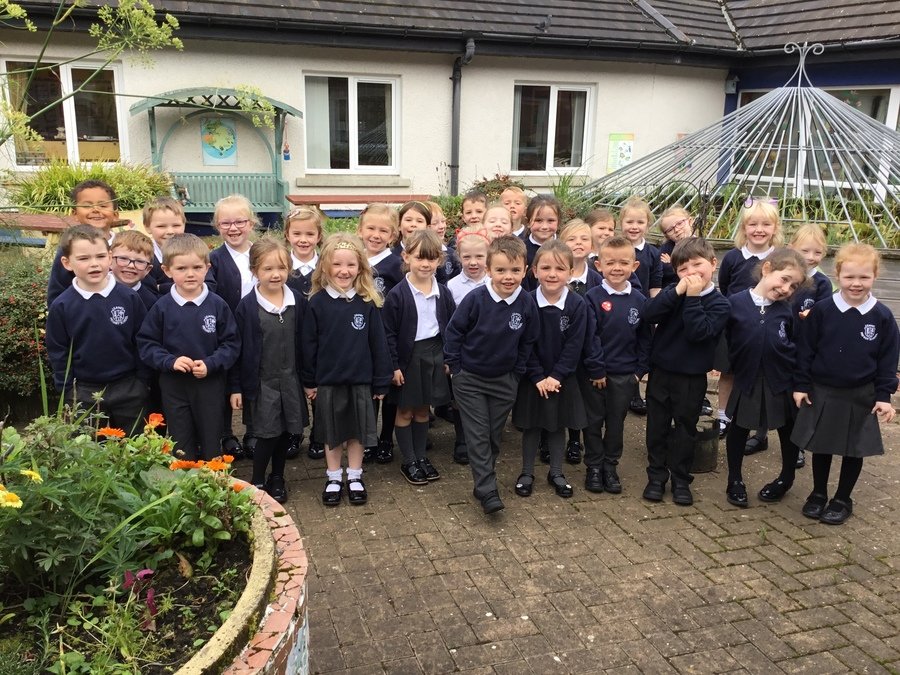 Year 2 enjoyed a visit from Mrs Laverty our caretaker today for our topic 'People who help us'.
Year 2 enjoyed some beautiful singing with our music teacher Mr Brown.
Year 2 were having fun, making clocks, doing an ice investigation and measuring.
Year 2 used their knowledge about weight and scales to help their class elf, Elfie, solve a problem today. They may have also helped him eat his sweet treats!
Miss Campbell's Year2/3 Class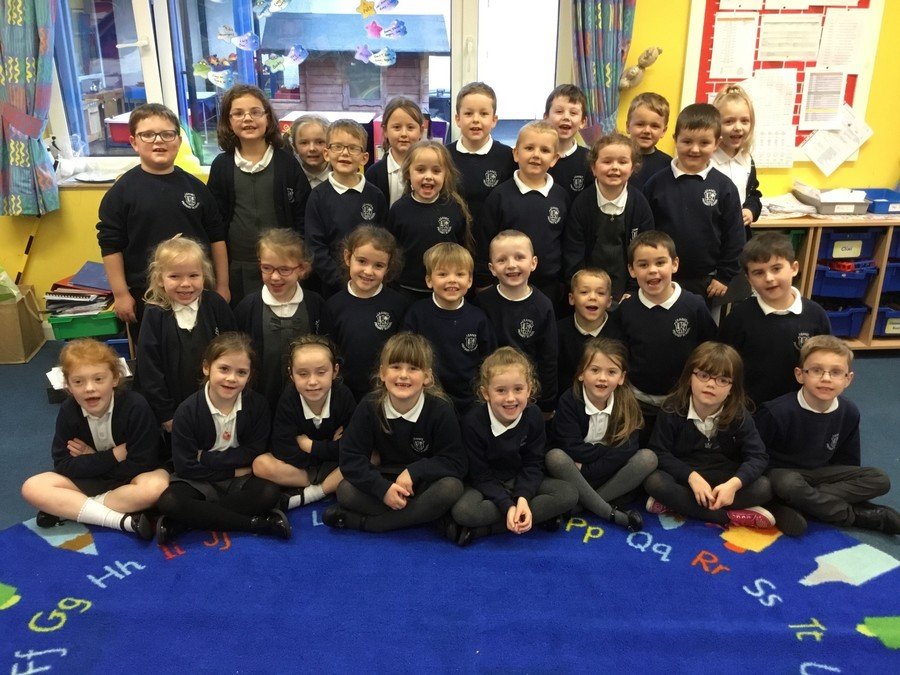 Year 2/3 with their super pumpkins!
We really enjoyed taking part in The Innkeeper's Breakfast.
Miss Overend's Year 3 Class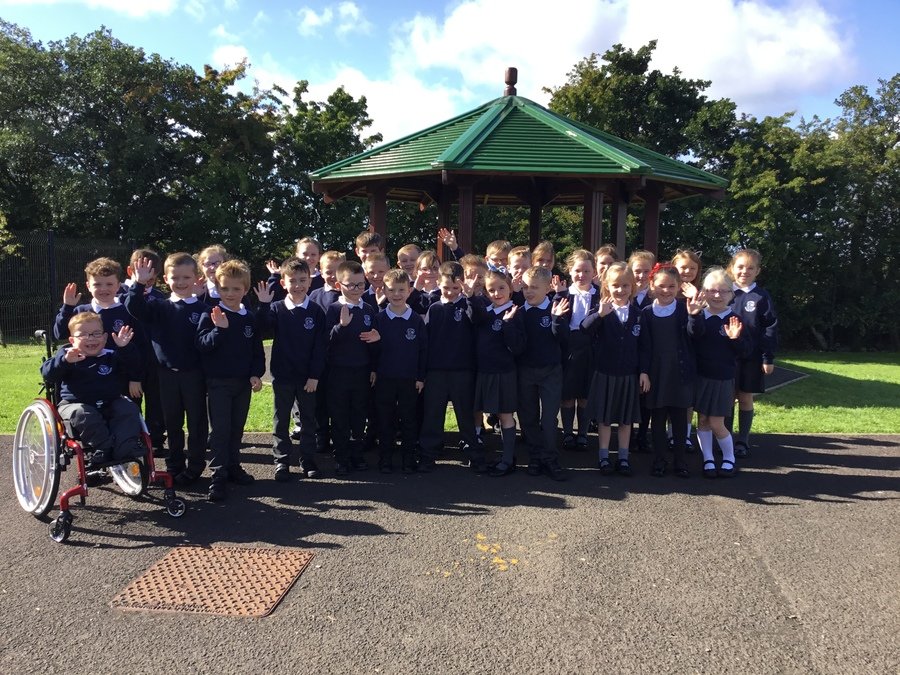 Year 3 have been working very hard!
Year 3 completed a beebot activity where they had to follow the instructions, program beebot and figure out where he might land. They had great fun!
As part of our fire topic we have carried out some fun experiments using candles, we have made Lego models and we have designed fire engines.
In year 3, our new topic is weather. We have completed lots of fantastic work including creating weather forecasts using Green Screen, making leaf pictures with autumn leaves and completing cloud experiments. We have also been working really hard practising for our Christmas Play.
In year 3, our new topic is teeth. We are learning about the types of teeth we have and what jobs they do. We have also been learning about the important work of the tooth fairy this week.
As you can see from our pictures, we are working very hard and having lots of fun learning about our new topic. We have also been learning about 2D shapes.
Problem Solving using Numicon
Year 2 completed a nature scavenger hunt as part of green day. They had to search for a list of things which included a spider's web, a flying insect, pine cones, wild flowers, fallen branches etc.