Welcome to our Year 6/7 page. Our Year 6 teacher is Mr Rankin, our Year 6/7 teacher is Miss Campbell and our Year 7 teacher is Mr Magee.
Topics this term:
Year 6: The Victorians, On the Move, The Solar System, Titanic, The Rainforest.
Year 6/7 & 7: The Romans, Sci-Fi, The Vikings, Sport, The Circus
What should your child have with them each day?
Your child should come fully prepared for all school activities each day. As a P6/7 pupil it is important that they begin to take responsibility for organising themselves on a daily basis and that you as parents support and guide your children in this area. The following is an "essentials" list of the things they need and require every day:
Pencils

Rubber

Sharpener

30cm ruler

Biro pens for marking

Homework diary (signed each night), reading book and any other homework

Healthy break /packed lunch / dinner money

Any notes that have been sent home, returned and signed
Homework
Homework is an important part of your child's development and helps to reinforce the learning that has taken place during the school day. From Monday to Wednesday your child will receive reading, spellings and tables/mental maths. These are then revised on Thursday night in preparation for their weekly test. Along with this, your child will also receive a written homework on Monday – Thursday night. This written work will cover aspects of literacy or numeracy covered in class during the day, or revisit learning that has already taken place in the earlier part of the week. On Friday your child will take home their weekly test book to complete their improvements. This should be returned on Monday with completed improvements along with parent signature.
How can I help my child with homework?
Helping your child with their homework is a valued experience in their learning as it will help motivate and encourage them to continue to work at their best. There are a number of ways that this can be done; here are some suggestions:
Listen to them read / ask them some questions about their reading book

Ask them their spellings/tables/mental maths

Check that their homework is completed and their homework diary is signed
If you feel your child has found their homework a little tricky or requires a little extra help from the class teacher, please put a note in the homework diary for us to check the next day. Please do not be tempted to complete the homework for them.
Transfer Test
Deadline for registration: AQE – 7th September 2018 https://aqe.org.uk/
GL – 21st September 2018 https://www.thetransfertest.com/pptc-gl-assessment
During term 1 some of our Year 7 pupils will sit the transfer test. All our local secondary and grammar schools will have Open Nights in January so please keep an eye on the weekly note and local schools' own websites for these dates. It is important that you plan to attend these open nights as it will give your child an idea of what goes on in these various schools!
Please check back regularly to see what we are getting up to!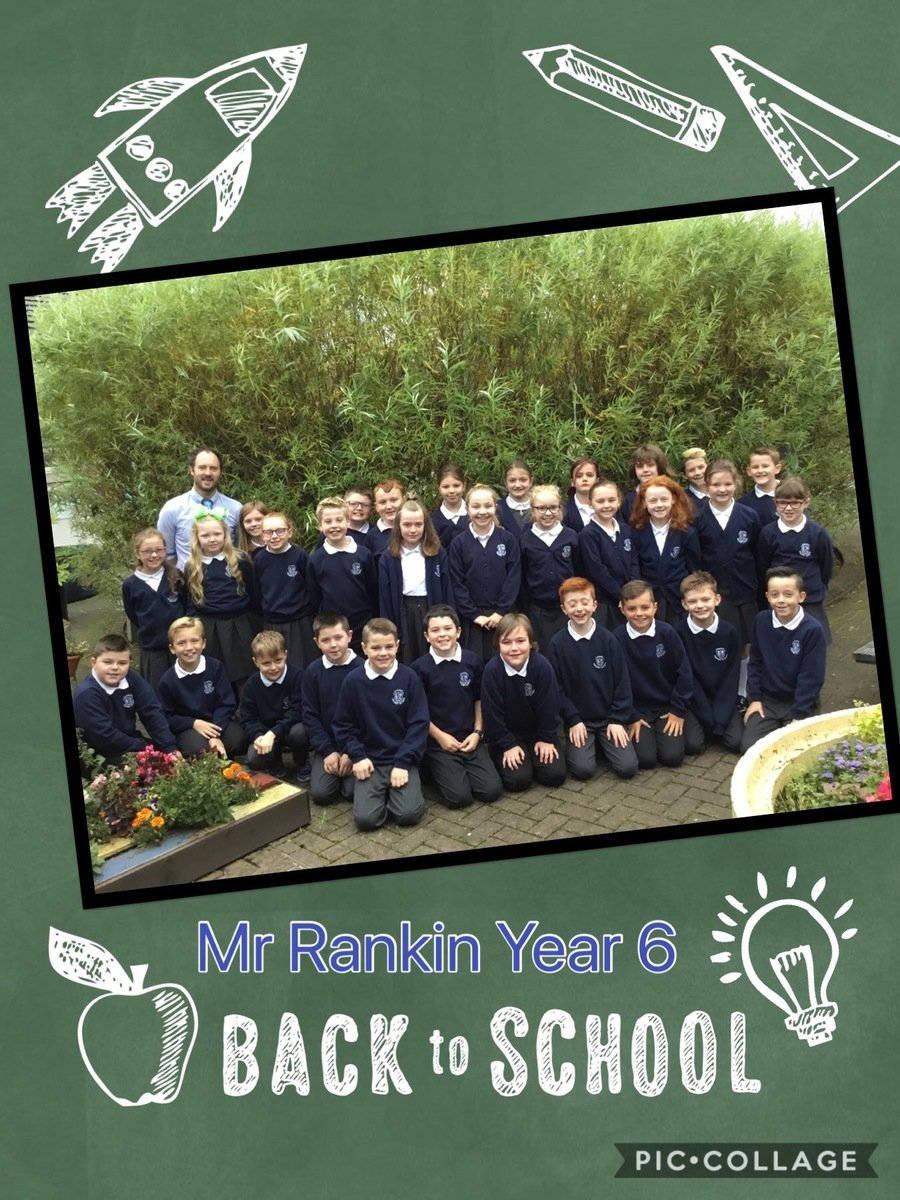 Year 6 had a great time at Shannaghmore, Newcastle.
Using GLITTERBUG GEL and UV light we investigated how quickly germs spread around the classroom even after washing our hands.
Bridge Building
We built bridges using paper and masking tape. We then tested them to see which one was the strongest.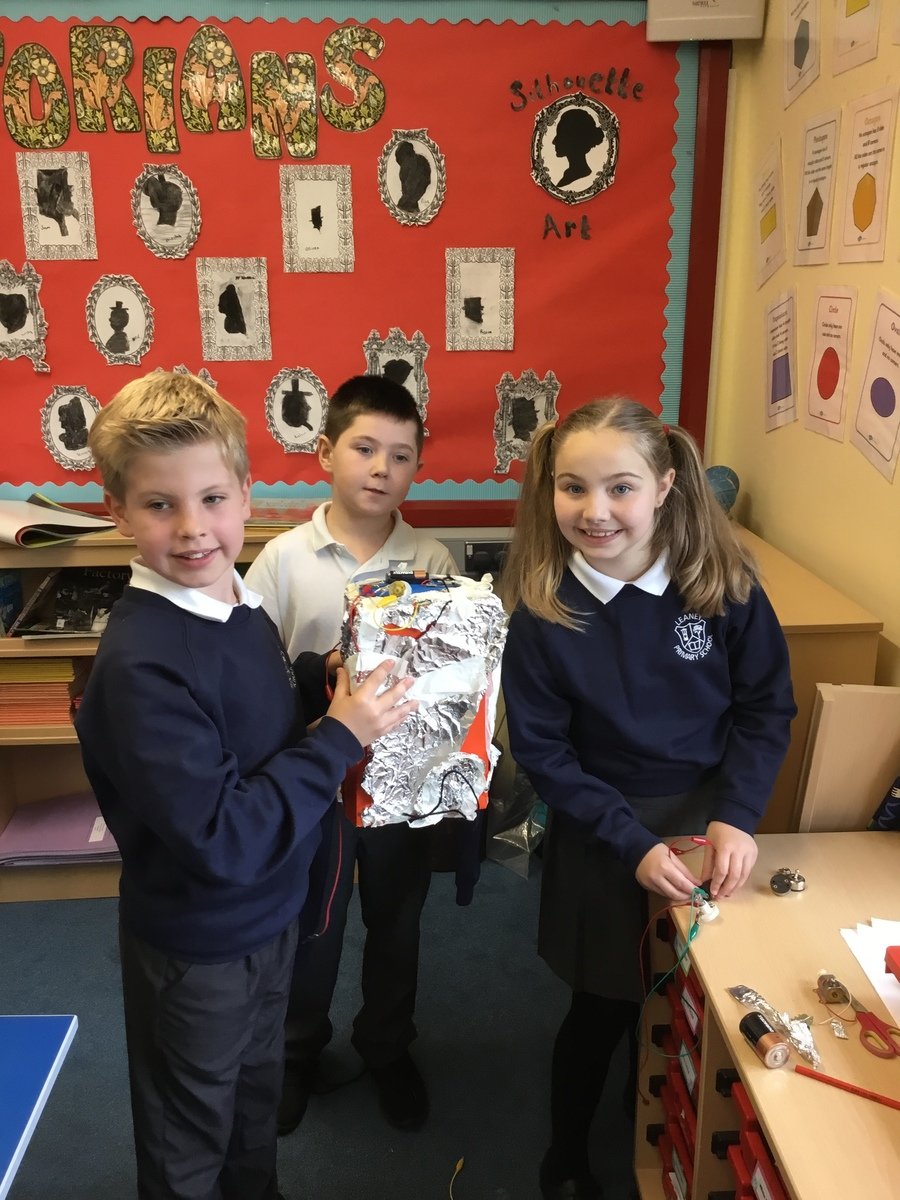 After reading Dear Olly by Michael Morpurgo we wrote poems using rhyming couplets to describe Heros's journey.
Look at our wonderful silhouettes. Year 6 loved how their artwork turned out.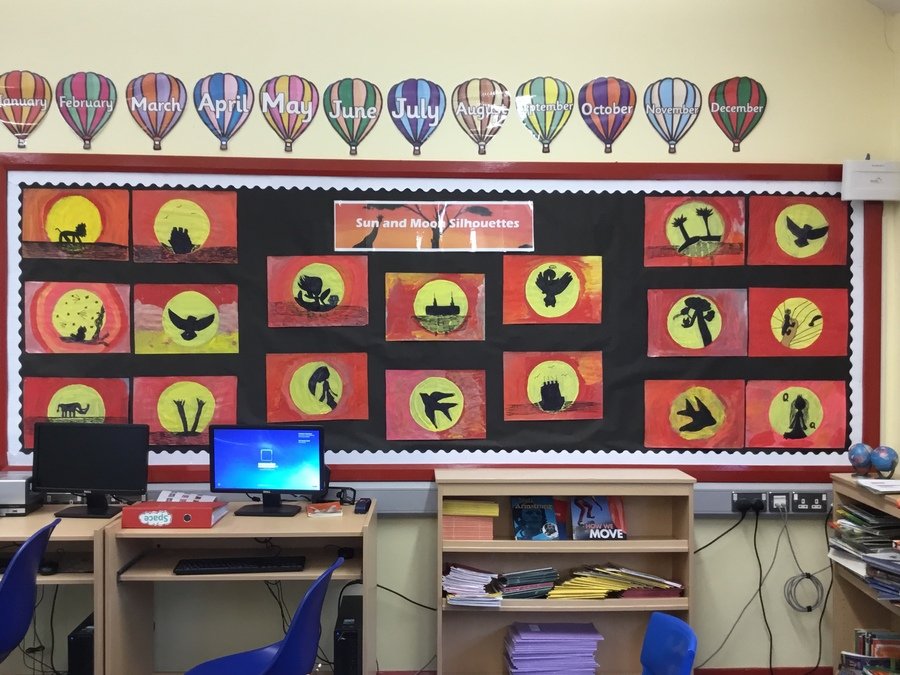 Year 6 are taking a trip around the Solar system.
We found some great facts along the way.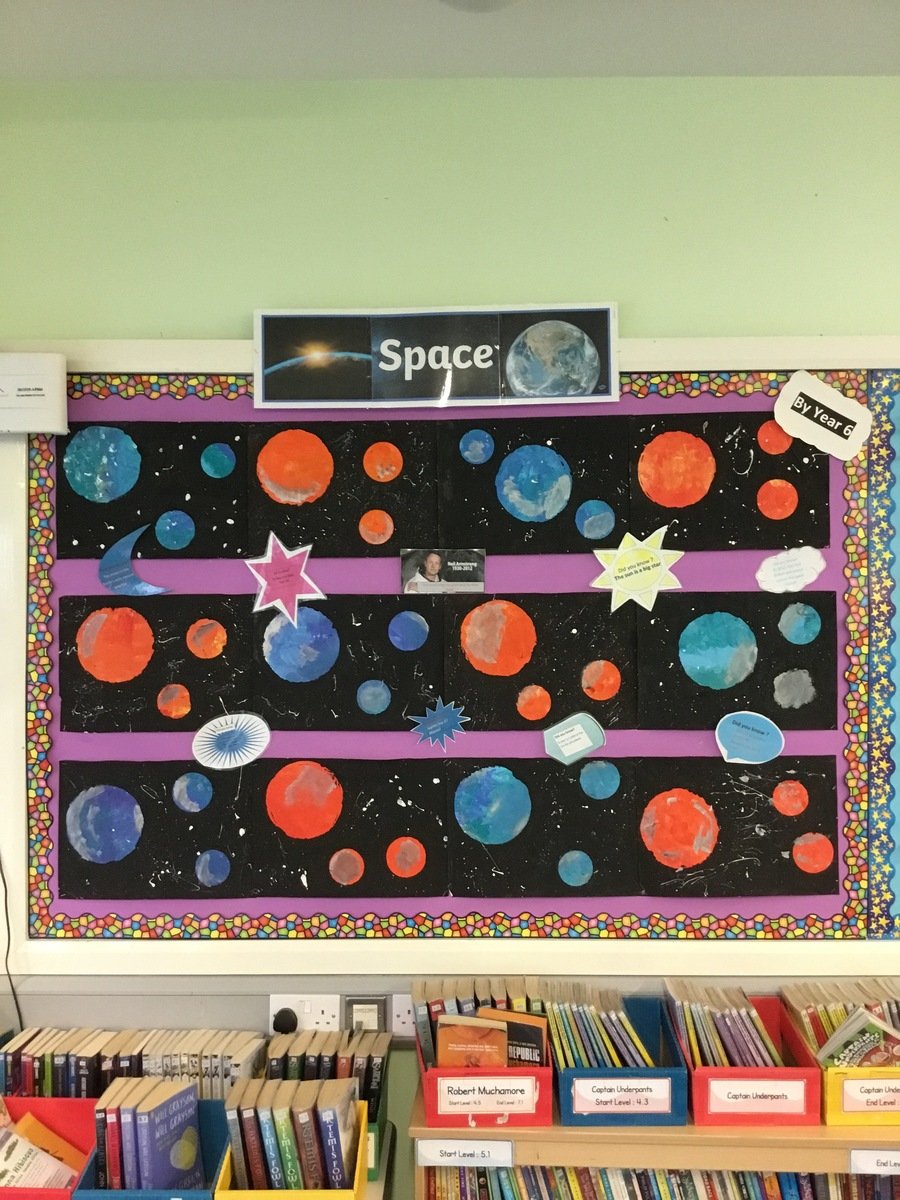 Mars Landers
After watching a video of the Mars Lander we built our own and tested them. Inside there was a raw egg. If the Lander was well built and insulated the egg was safe. Unfortunately many eggs were broken during this investigation!

As part of our Titanic topic we investigated sinking and floating.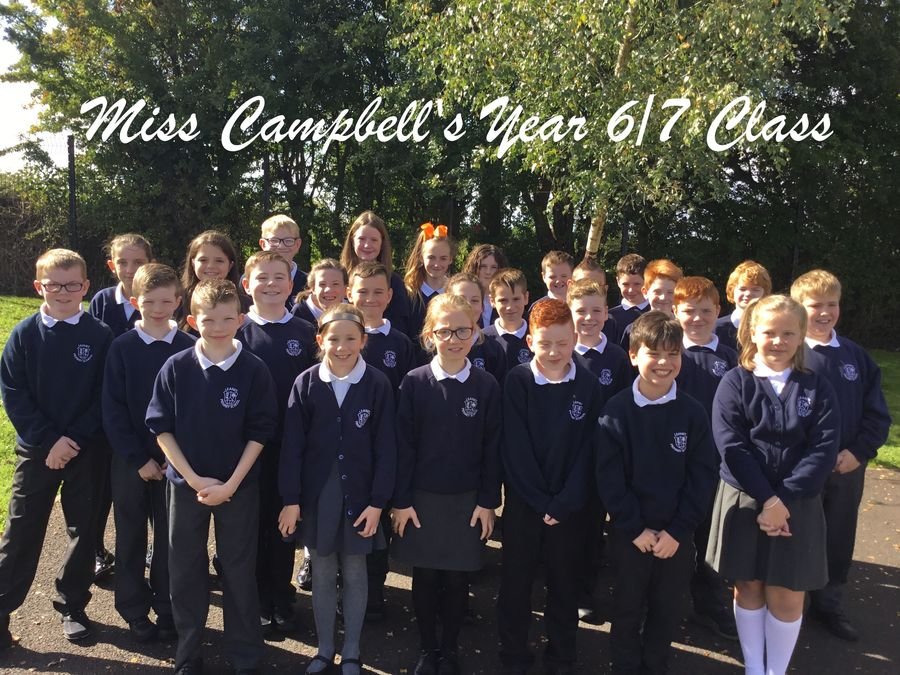 As part of our Roman topic Year 6/7 created some mosaic pictures. What do you think of them?
What do you think of our spooktacular designs?

Our Light Investigation
We had lots of fun blowing bubbles during our light investigation to discover what happens when you bend light.
Sequencing Text
We worked well together to sequence the story Mr Men: Trip to the Moon.
We really enjoyed using Google Expeditions to find out about some of our biomes - Desert, Temperate Forest, Savannah and Tropical Rainforest.

Watch the video below to find out how to make ROBOTIC HANDS.

Our first piece of art for our Sport topic was to draw a sporting figure. we had to think very carefully about how people move when playing sport. What do you think of our pictures?
Next we used clay to make sports' trophies. Didn't we do well?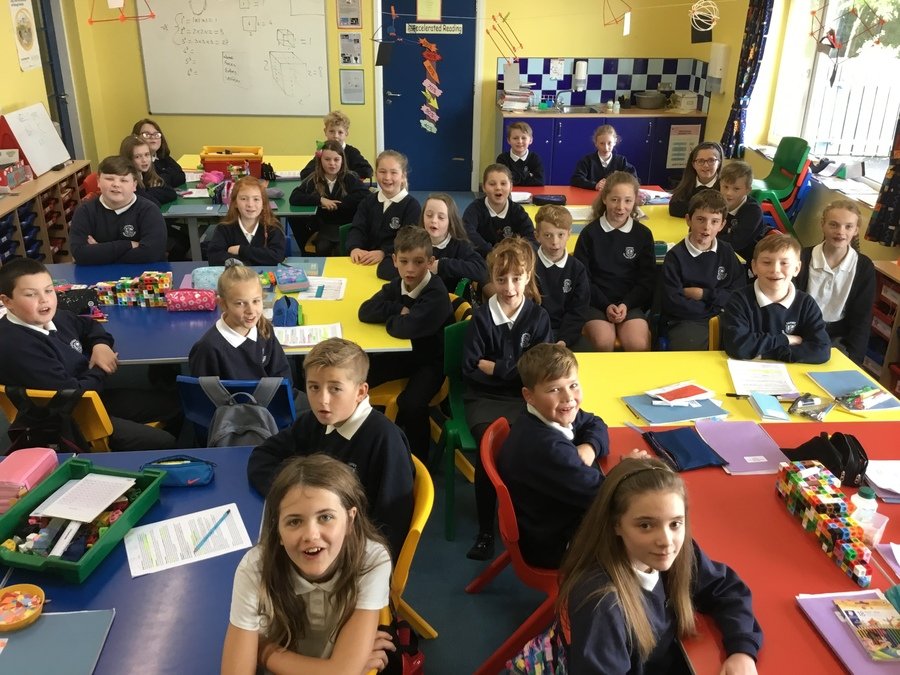 To celebrate Mental Health Day Year 7 visited the University of Ulster, Coleraine where they talked about emotions and coping strategies, took part in mindfulness training and looked at how the brain works.
Our creepy, quality pumpkin designs!
Year 7 - Bringing history to life and the past into the YouTube generation.
Year 7 sharing their stories and inspiring younger readers.
The Vikings were very proud of their shields. We are very proud of ours too! What do you think of our designs?
Check out our fantastic dance moves!