House Games
Very competitive house games this year which ended in a draw between the Leopards and the Panthers.
Annual Coin Trail
This year, due to bad weather, we held our coin trail indoors but the children still had a great time setting down their coins. The winner this year was Miss Campbell's Year 6/7 class. Many thanks to all of you who sent in your 1ps and 2ps for this PTA fundraising event.
House Treasure Hunt/Connecting Wall
This year's Treasure Hunt was won by the Pumas and the Connecting Wall was won by the Leopards who were also the overall winners for both events. Well done!
Day 3 was another busy day beginning with a visit to Chester to enjoy a Roman Walk followed by a visit to Chester Zoo. The day ended with a very energetic disco.
On their second day the children enjoyed a day in Blackpool visiting Madame Tussaud's and having fun on the rides at the Pleasure Beach. They rounded off the day with an evening spent bowling.
Day 1 got off to a good start. No tears, no delays, great weather and a very excited bunch of children! Stopped off at Dalscone Farm on the way for lunch and some fun! The day ended with trampolining and a Nerf maze.

Make A Wish
Pictured below, along with Mr Magee and Robyn, is Gail Magee from Make A Wish who collected a cheque for £800 which was raised from our Christmas concert ticket sales. Well done everyone!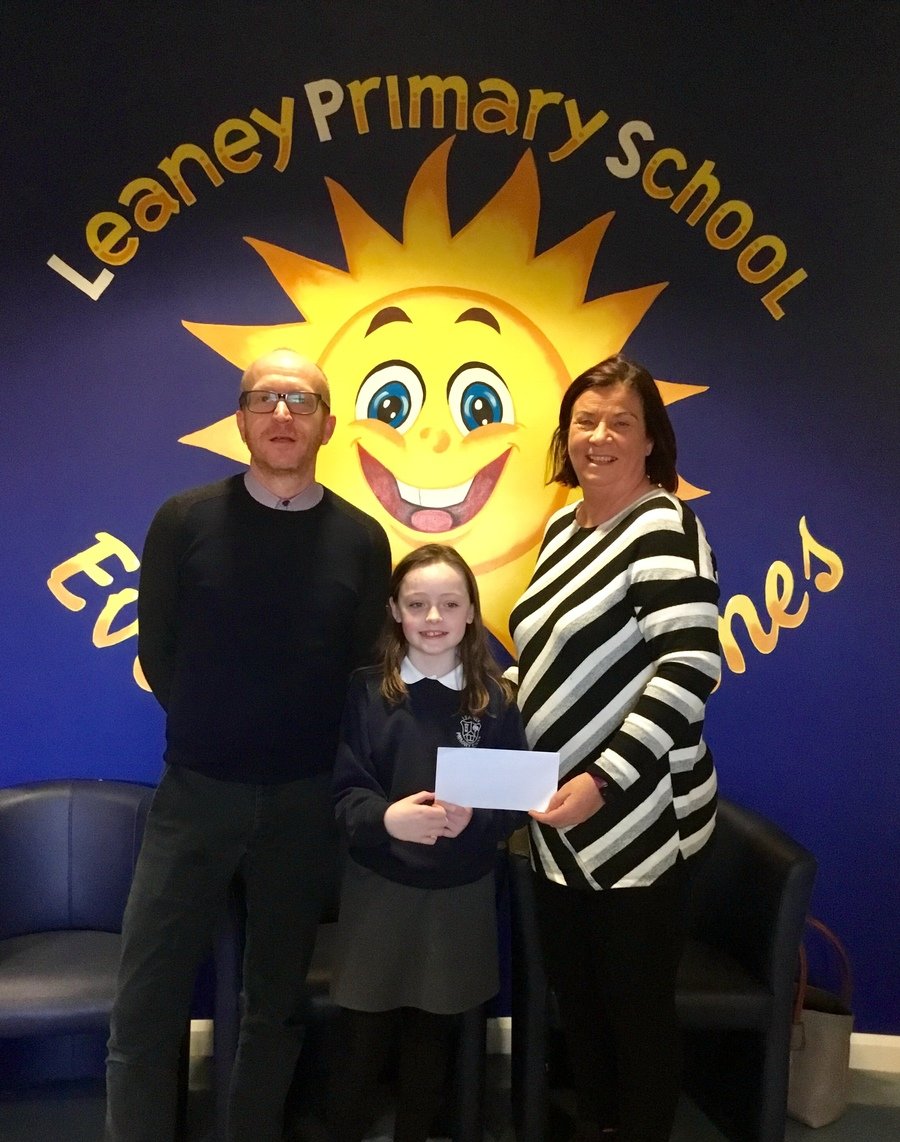 House Quiz
Another great House Quiz this year. All the teams worked well together and the winners were the Jaguars. Well done!


BLUE PETER BOOK AWARDS 2019
We are very excited to have been selected to take part in the Blue Peter Book Awards 2019. Pictured below are the children who will be reading and reviewing the six books chosen over the next few weeks.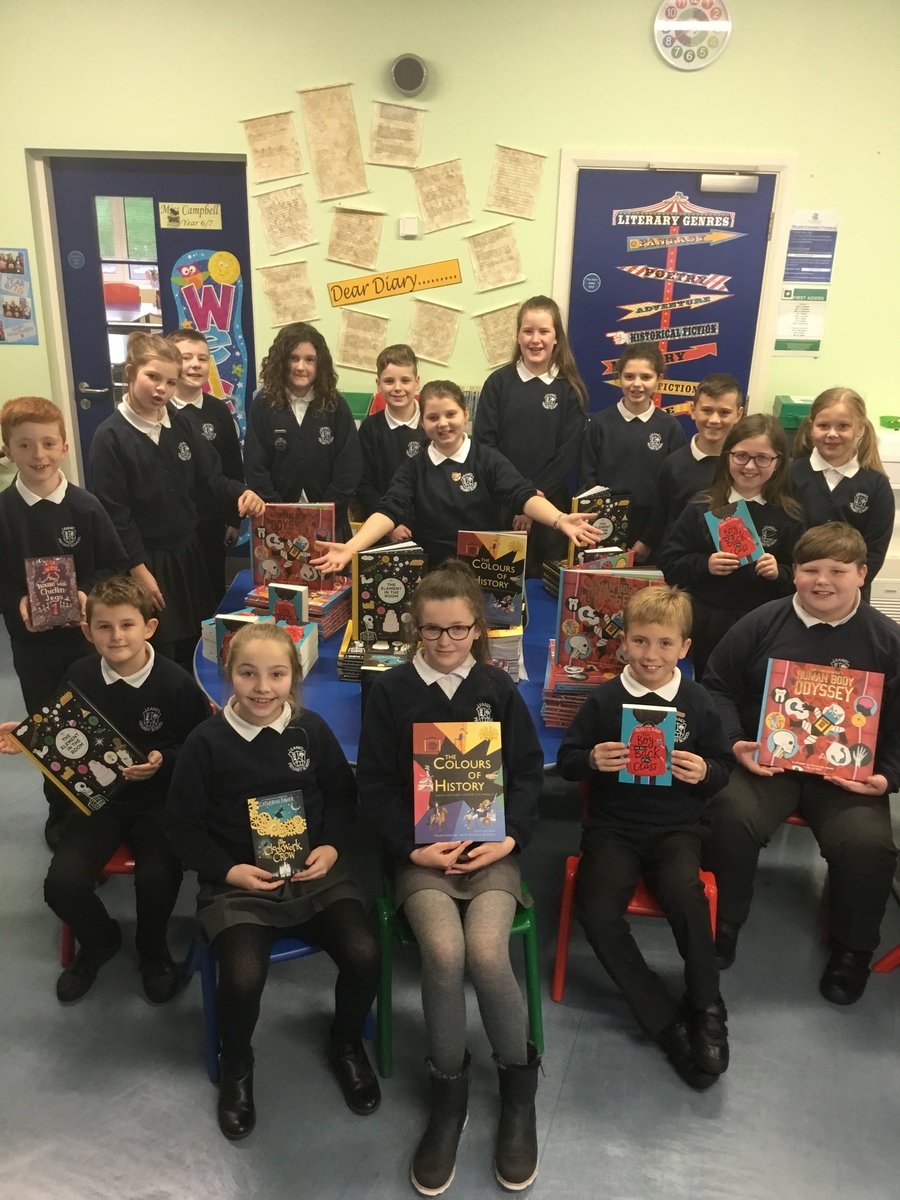 Mad Hair Day
It gets madder every year!



Another great performance from M&M Theatrical Productions.
WORLD MENTAL HEALTH DAY
Our Year 7 children went to the University of Ulster where they discussed their emotions and coping strategies, took part in mindfulnesss training and looked at how the brain works.