21st February 2017
Main dates for this term:
21st February – 27th February – Book Fair
Thursday, 8th March – Year 6 parents' talk
19th – 21st March – Parent / Teacher interviews
Wednesday, 28th March – last day of Spring term
Skills 4 Sport and Fitness training: These activities will not be on during the week commencing 5th March.
Year 7 Morecambe Trip: Any outstanding payments for this trip should be sent to the school office on or before next Wednesday, 28th February.
Instrument Loan: If you have not yet sent payment for the loan of your child's musical instrument, please do so as soon as possible.
Tag Rugby / Hockey: We have teams competing at both tag rugby and hockey this Friday. The girls' team will be in Coleraine at the Ulster Hockey 'Blitz' Tournament. Good luck to all the children taking part.
Attendance: A reminder that from today, parents should contact the school by phone on the first day of a child's absence and follow this up in writing when the child returns to school. Thank you.
Cash for Clobber: Gather up your unused clothes and shoes and help to raise money for our school. Cash for Clobber aims to send clothes that can be reworn to the 'developing world' – creating a cleaner, brighter future for everyone. Currently, 75% of the world's population depend on second-hand clothing.
The Eco Council are taking part in the scheme and want to collect as much unwanted clothing and shoes as possible to raise money for our school.
So, get collecting now – the rules couldn't be simpler:
Gather up any unwanted clothes and shoes (pairs of shoes only)
Drop your bag into school before 14th March
Raise money for OUR school!!
The ECO club would like to congratulate Molly Bellingham (Y6), Madison McCartney (Y4) and Poppy Bellingham (Y4) for designing the winning posters for the energy poster competition. Their posters will be displayed throughout the school to remind everyone to save energy in school.
World Book Day: On Thursday 1st March, the school kitchen is having a special dinner (see back of note). Children may come to school dressed as their favourite character from a story book.
Football: Year 5/6/7 football will start back on Thursday 1st March, it will only run on Thursdays now. There will be no more football for year 3/4.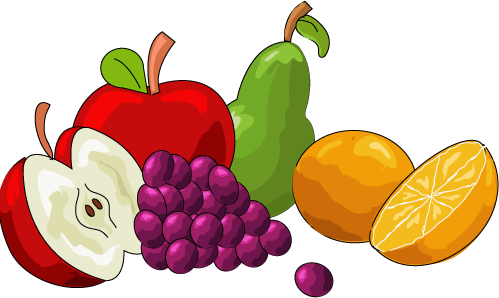 Menu for week beginning 26th February
School meals cost £2.60
Monday
Chicken curry rice sweetcorn naan bread
Salmon fishcakes peas potatoes tomato sauce
Peach muffin and custard
Tuesday
Sausage beans chips or potatoes
Ham and cheese panini and chips
Fruit and toffee yoghurt
Wednesday
Pasta Bolognese cheese and crusty bread
Chicken goujon wrap and salad
Chocolate cookie and angel delight
Thursday
Chicken burger, lettuce, mayonnaise, cheese and chips
Cupcake and grapes
Friday
Chicken, carrots, turnip, mashed and roast potatoes, stuffing and gravy
Vanilla ice cream tub and fruit